Cheap Soundproofing
Soundproofing on a budget? How to get the best bang for your buck. Cheap soundproofing without sacrificing results.
---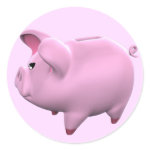 I
f you're interested in cheap soundproofing —
seriously
interested! — here's the secret: You'll need to take the time to understand some
basic soundproofing principles,
identify the characteristics of the noise you want to reduce, and learn how it's entering your home (or room). Then you will be able to choose the right techniques and products to zero in on the problem in your specific circumstances. By avoiding a "shotgun" approach of buying and installing random materials labeled as soundproofing products, you will spend only the money that is needed to target your problem.
If you can identify what won't work, you're halfway there — and also way ahead of most people who are trying to plan a home soundproofing project.
Money-saving Tips
Here are a few tips for avoiding spending any more than you have to:
If you have some remodeling experience, consider doing the job yourself. With a do-it-yourself (DIY) soundproofing project, you'll save the cost of labor.
The closer to the noise source you can apply the soundproofing measures, the easier it is to achieve effective noise reduction. (For example, if the noise is coming from above you, soundproofing the floor above will be more effective than soundproofing your ceiling below it.)
If the noise is coming from outside your building, start by soundproofing your windows. Most sound enters through the windows, and if you soundproof them, it may be all you need to do.
If your main noise problem is hearing footsteps from upstairs, and if it's your upstairs (or if you have exceptionally cooperative neighbors), put down a carpet and the thickest carpet pad you can find. This may be enough to solve the problem.
If your plan calls for using damped drywall (highly effective for most applications), construct it yourself using Green Glue Noiseproofing Compound sandwiched between two layers of regular drywall. It's fast and easy to do, and it will be cheaper than buying commercial pre-damped drywall panels.
If your plan calls for insulation, use regular fiberglass insulation rather than mineral wool. Fiberglass is equally effective, and much less costly.
In soundproofing, mass is your friend. Drywall is cheap mass.
Save by Spending Wisely
In summary: Your best cost-saving measure will be to learn how to soundproof (basic
soundproofing techniques
and
materials),
and to understand your own situation well enough to know which approaches will work for your particular noise problem.
You'll need more detailed information than can be covered here. To start planning your project, be sure to download Craig Williams' Soundproofing Secrets, which was written especially for those on a tight budget. It's a remarkable value at $19.95 (US dollars), and it's risk-free since he offers a 60-day money-back guarantee, no questions asked. Soundproofing Secrets is 124 pages of unbiased practical guidance on home soundproofing, with photos and illustrations showing you the critical details that are essential for a successful and cost-effective soundproofing project.
In this video Craig walks through the table of contents, showing you what's in the book and how it will enable you to resolve your noise problem using the cheapest effective soundproofing materials and techniques available:




Download Soundproofing Secrets risk-free.
---
Leave this page (Cheap Soundproofing) and go → Back to Soundproofing Walls, Floors, & Ceilings
Leave this page (Cheap Soundproofing) and go → Back to Noise Help home page